Flourish is the product of big dreams, quiet prayers, and sewn seeds all springing to life at once. The story begins with a momma who had a hidden dream of owning a small business of her own. Cynthia, a wife and mother of four kiddos and mother-in-love to one, put her own dreams on hold until the time was just right. Although she had a dream that was "dormant, it was far from dead." It was a dream that had so much life to it, but it was just a matter of when it would be birthed.
In early 2017 Cynthia's daughter asked her, "What are you going to do, mom? You've taken care of everyone for years and we're about to leave the house. So, what will you do for yourself?" Something about this question hit Cynthia's heart. The gift that she had been stewarding, the art that she had been practicing, the talent that she had been tending to... It was finally time to make her dream a reality and to step into her calling.
Soon after, Cynthia took the leap of faith. She started Flourish Flowers and Gifts. The humble beginnings took place in Farmer's Markets, and quickly they were able to secure a small storefront in Old Town Lewisville. Flourish, the name of the quaint business, definitely lives up to its title.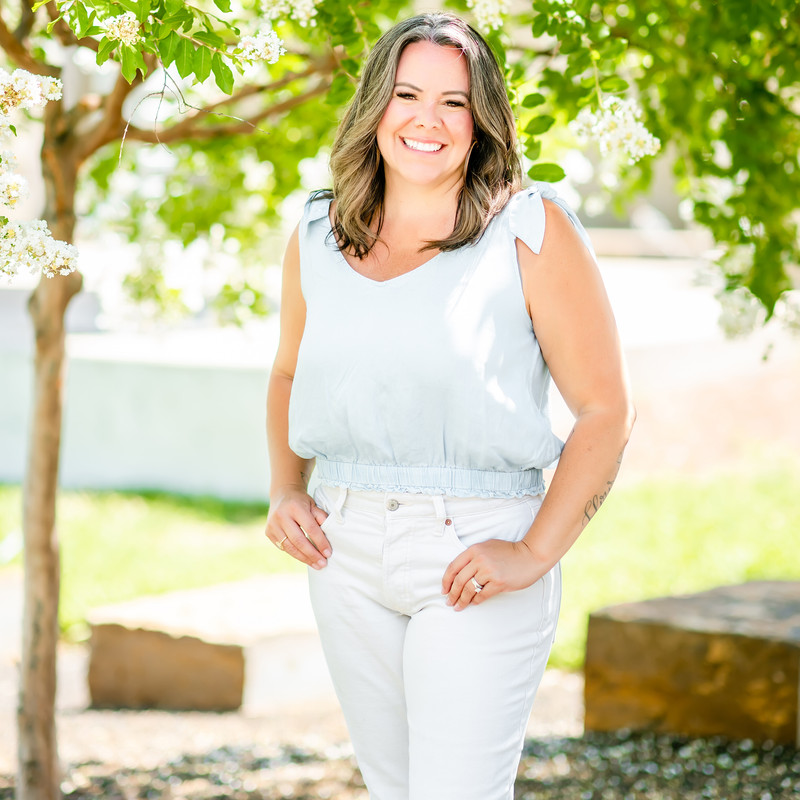 "
flourish is the product of big dreams, quiet prayers, and sewn seeds all springing to life at once.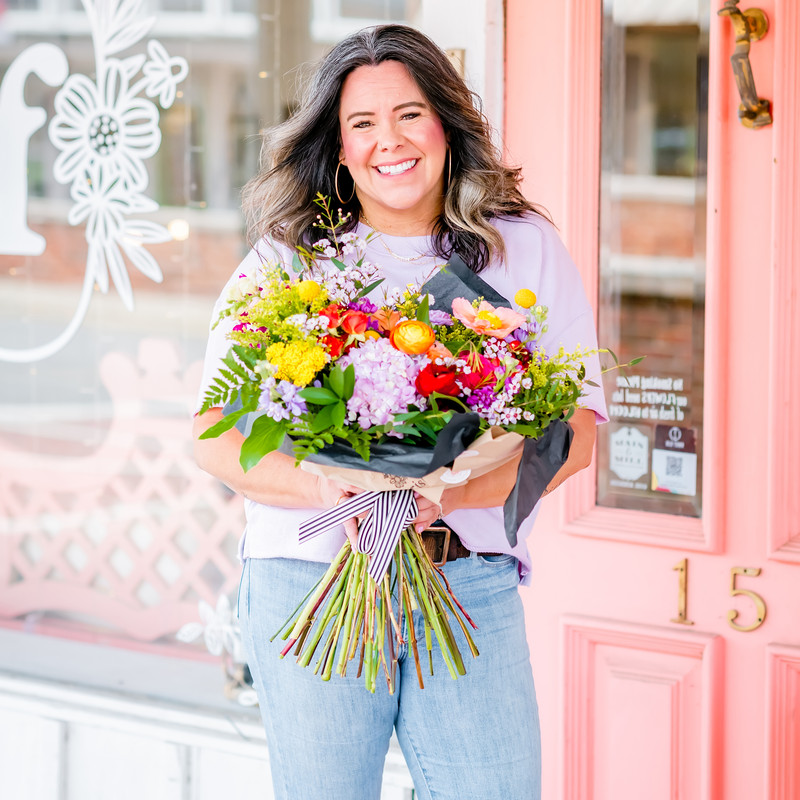 Within the same year, Flourish was booming with business, which meant the small storefront was bursting out of its seams! Flourish was so successful that Cynthia relocated to a bigger storefront about four times as large as her first. What was first a dream to create unique bouquets has now evolved into so much more. Not only does she create and craft beautiful arrangements, but she is bringing other people's dreams to life too. Flourish has endless choices of gifts, is a full-service florist including daily deliveries, and also puts on the most beautiful weddings & events!
Cynthia believes that her business is flourishing because of Jesus' blessing. Her faith has been an anchor in the hardest of seasons and in the best of seasons. She truly believes that having Jesus at the center of everything, not only in her marriage and her family, but also in the work-place, has been the catalyst of beauty for her business. Cynthia's heart cry has always been that she has been blessed to be a blessing. If you give Flourish Flowers and Gifts a try, you will be blessed.
The atmosphere itself is full of joy, peace and hope! Not to mention all the goodies you'll find inside! Cynthia's story is one of waiting and reaping. Her dream didn't happen overnight, but it took years of holding the dream close to her heart and watching it all unfold slowly. Take courage if you have a dream that seems impossible. Cynthia is proof that with a little bit of faith, courage, and sometimes a season of waiting, the most fruitful realities are produced!
"I enjoyed working with Cynthia for my daughter's recent wedding. She and the Flourish team transformed our venue with the most beautiful florals and touches of greenery. All the bridal bouquets were gorgeous too! I've had many compliments from guests as to how lovely the venue was! I highly recommend Flourish for any event you have in your future."
Amy Seago
"Cynthia made sure she got me the most beautiful flowers at the best price for my wedding day. I showed her my vision and she brought it to life - all while respecting our budget. I can not recommend Cynthia and Flourish enough. She really cares about her brides and all her customers. Thank you, Flourish!"
Kayleigh Hanson
"Cynthia and her team are wonderful! They did all the floral arrangements for my wedding and everything was so beautiful. Our guests were complimenting our centerpiece flowers and my bouquet the whole night! I also love the gifts they have to offer in the shop & they change with every season, so cool."
Jessica Fisher